Find Your Next Career Opportunity With Alpha!
Alpha's Core Commitments and Beliefs
The employees of The Alpha Group of Delaware, Inc. are dedicated to several common beliefs and commitments.
They are as follows:
All individuals are created equal and deserve the same opportunities and life options.
Our mission includes the provision of a variety of supports and services to individuals with disabilities.
People with disabilities are important and deserve quality care and service.
We believe that individuals with disabilities can succeed given appropriate supports and services.
We are obligated to ensure that the rights of individuals with disabilities are upheld to the best of our ability.
The needs, wants and desires of the individuals we serve are the most important factors when developing our program services and service plans.
All employees are expected to and must live up to high ethical standards and professional conduct.
The Alpha Group is committed to a drug-free workplace and completed pre-employment drug screening for all new employees.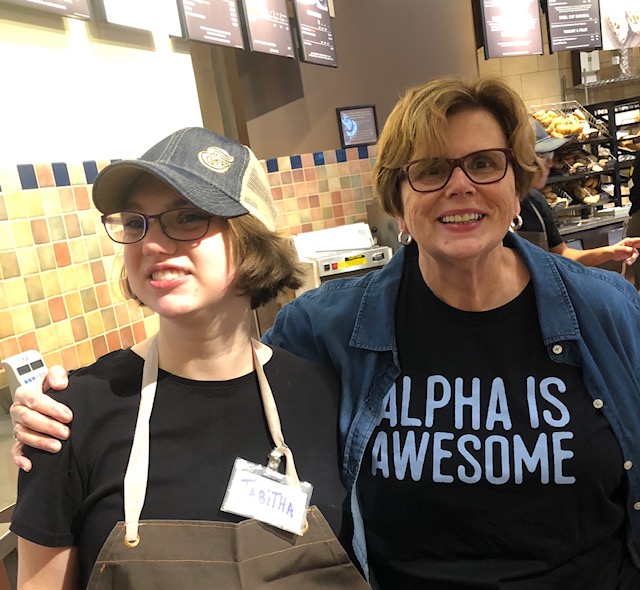 Benefits
All regular, full time employees will be eligible for benefits that include; medical, dental, vision, life insurance, short term disability and paid time off
Upon hire Alpha will provide additional job training requirements and required CEU's.
Alpha supports health and wellness for their employees by contributing to your gym or YMCA membership. Join our team and begin reaping the rewards.
Alpha offers tuition reimbursement to employees working in their field of study.
Requirements
High school diploma or GED
Be at least 18 years old
Drug screening
Valid driver's license, 3 years of driving experience, and acceptable driving record
BCI background check
Most positions require ability to lift at least 50 lbs
Equal Employment Opportunity
The Alpha Group actively supports and encourages non-discriminatory employment policies and practices and is committed to fostering the growth and development of its employees. The Alpha Group therefore offers equal opportunity to all persons who seek employment with The Alpha Group and to those who are already employed by The Alpha Group regardless of their legally protected class status.
It is The Alpha Group's policy to recruit, hire, train, and promotes the most qualified members based on merit, qualifications, abilities, and other legitimate factors, as determined by management. It is The Alpha Group's belief that its Equal Employment Opportunity Policy will be furthered in an environment of mutual trust where employees are encouraged to discuss their problems with management. As an agency, we have pledged to pursue this policy and employees are expected to comply with this policy in every respect.
The Alpha Group will make reasonable accommodations for qualified staff with documented disabilities unless doing so would result in undue hardship. This policy governs all aspects of employment, including selection, job assignment, compensation, discipline, termination, and access to benefits and training.
The Alpha Group operates in accordance with the Americans with Disabilities Act.